Happy holidays, everyone! I hope you've been enjoying the celebrations so far and best wishes for continuing joy.
As for me, I can't shake this feeling…
I've been cautious with the markets recently.
But I think I've found the cure.
And, with the December issue of Hidden Profits coming out, I wanted share something that could ease your mind a bit when it comes to your portfolio.
It's been kicked in the teeth and taken its blows this month.
It's barely up on the year.
And it's moved below its 200-day moving average.
But there's a stock I believe will thrive in this hurting market.
This month's pick for Hidden Profits is one that I think will do well, even if the market continues to go down in 2019. And, if I'm wrong about this, it has the underlying fundamental strength to support longer-term survival…
It's one of the highest-scoring names, according to my proprietary Forensic Accounting Software, and it produces a tremendous amount of cash flow each year.
If you find yourself a little blue this Christmas, you might want to pay attention to what I'll be recommending in December's Hidden Profits.
Check out the video below to hear more about this stock of the season.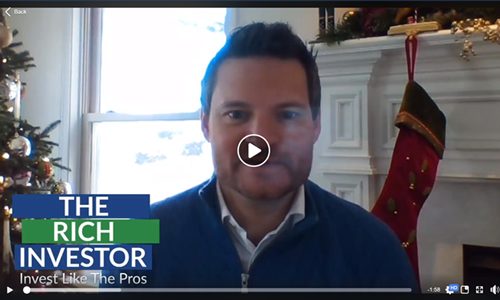 In his brand new book, Adam O'Dell shares the simple investing secrets he used to get him out of his 80-hour a week job and into a life of financial freedom. Learn…
Read More>>